Cats of Mystic Stars
Enter the cosmic world of the Mystic Stars, a space fantasy of spells and star travel where you, a catsoul waiting to be born, can craft your own destiny.
Cats of Mystic Stars is an entirely text-based character creator by fantasy author Veo Corva.

Designed to evoke the feeling of building a new character, whether for fiction, art, or in your favourite RPG, Cats of Mystic Stars walks that awkward and beautiful line between interactive fiction and game. It allows you to first build your character through answering questions, then customise them to your taste.
It plays in-browser and is optimised for PC or Mac. It is playable on mobile (ideally in landscape) but there may be some formatting issues.
Play time: 5-10 mins

Warning: this game plays music. If this will be an issue, now is the time to adjust your settings accordingly. You can also mute the browser tab after launch.
---

If you enjoy this game, please consider sharing it around!

And tipping me on Ko-Fi will help ensure many more text games to come.

You can find out more about me and my work at https://veocorva.xyz
---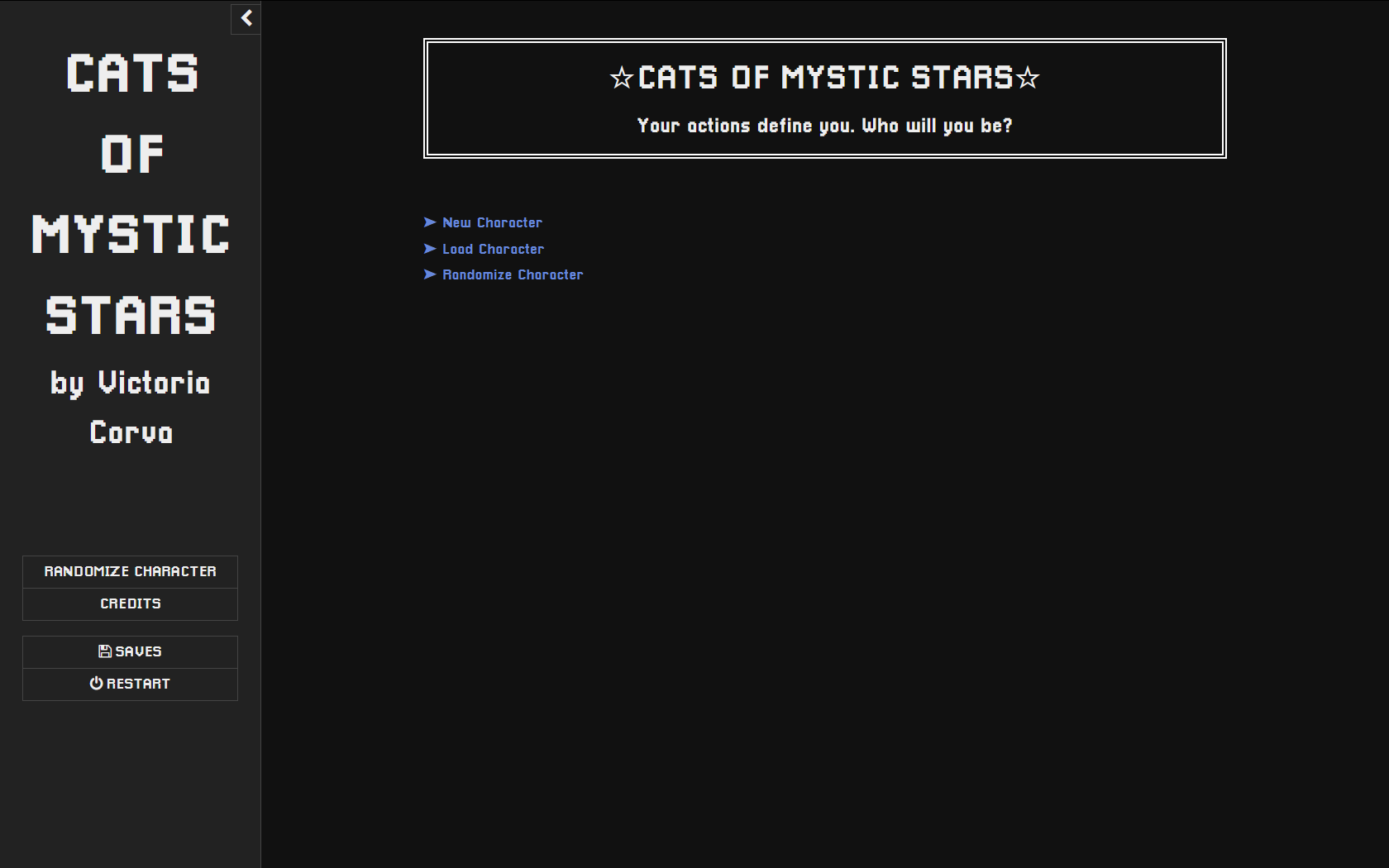 Screenshot of the Mystic Stars homescreen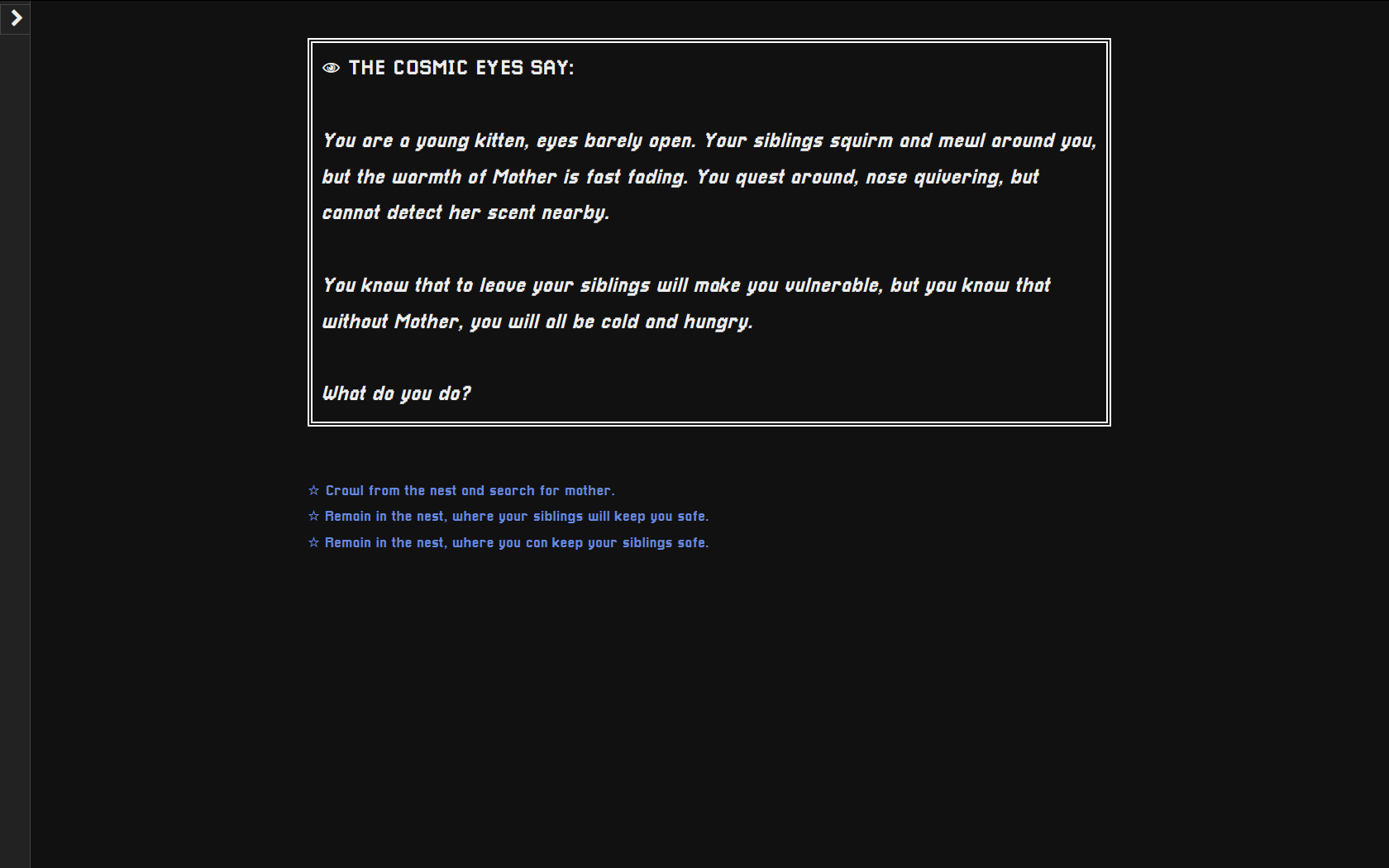 Screenshot of a Mystic Stars catsoul scenario
Comments
Log in with itch.io to leave a comment.
please make another one like this or maybe an after story
I'd really like to! It's definitely on the cards. Just gotta finish up a few other projects first. I'm so glad you enjoyed it!
Ahhh! :D Thank you so much!